Support Year-Round Mentoring
Europe is the most secular continent in the world, atheism and agnosticism permeate the culture. As a result, faithful evangelical leaders battle isolation and lack adequate resources, training and deep relationships with other leaders. 
The Forum's Year-Round Mentoring Initiative (YRM) seeks to unite, equip and resource evangelical leaders throughout the year, and to provide ongoing, relational leadership development to help them become fruitful and mature leaders, who are effective in their ministries.
Gospel leaders reach their full potential with consistent, intentional, year-round mentoring. 
Supporting Global Leaders – The Forum also invites key Gospel leaders from developing nations to experience the Forum's Annual Meeting and Year-Round Mentoring programs.  Our vision is to share the lessons of the Form with significant global leaders so they can replicate the Forum model and unite, equip and resource Evangelical in their home countries.
What is Year-Round Mentoring?
Leaders with similar ministries gather in small groups of 10-15 to learn from one another and be mentored.  Each YRM participant receives intensive year-round support and training through the following strategies:
Small group and one-on-one meetings at the Forum's Annual Meeting
In-depth personal study through interactive webinars, reading and writing assignments
A three-day, mid-program intensive retreat in December
A final year-end meeting at subsequent Forum Annual Meeting
To learn more about Year-Round Mentoring Groups, click on this link.  
How is God using Year-Round Mentoring?
Image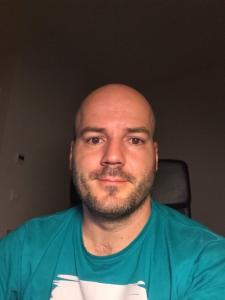 Name: Tomas Henzel
Country: Slovakia
Occupation: Anesthesiologist and Church Planter
Ministry Focus: Church Planting and Bible Teaching
Tomas recently took part in the Church and Organisational Leaders Year-Round Mentoring to further develop his leadership skills and knowledge. Providing such practical mentoring and encouragement for leaders, in addition to new partnerships, is also at the heart of the Forum. 
Tomas writes, "As a result of being a part of the Forum, I feel more refreshed and better aware of other ministries in similar contexts and partners for collaboration. I am also benefiting greatly from the Forum's Year-Round Mentoring program and hope to be part of another one again in the future."  
The result of all this mentoring and resourcing? Tomas has matured and developed and is helping to lead a church planting movement in Slovakia.