The European Leadership Forum programme includes plenary sessions for all participants to attend each morning and evening. These sessions consist of worship, prayer, and teaching. The speakers for this year's plenaries are listed below. For information about last year's plenary sessions, please see 2022 ELF Plenaries.
Evening Plenaries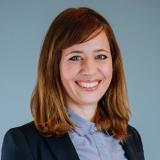 Julia Garschagen is a theologian and serves as the director of the Pontes Institut for Science, Culture and Faith in the German-speaking region. She speaks at universities and in business contexts across Europe and loves to be in dialogue about a faith that is both intellectually credible and existentially satisfying. Julia co-leads the biggest evangelistic youth outreach in the German-speaking world and teaches apologetics at a theological seminary. She is also co-founder of the charity Dios te ve, which helps young people in Peru to get a higher education. Julia lives in Cologne, Germany and loves the mountains.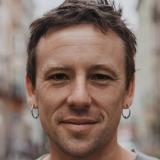 Luke Greenwood is British by birth, grew up in Brazil, and now lives in Wroclaw, Poland, with his wife Ania and their two children. He serves as the European Director for Steiger, a mission dedicated to reaching the Global Youth Culture for Jesus. His focus and prayer is to raise up a movement with dynamic missionary teams reaching secular culture in every major European city. Luke wrote a book called Global Youth Culture: The Spiritual Hunger of the Largest Unreached Culture Today, which came out in 2019.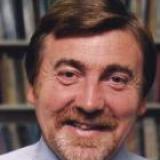 Lindsay Brown is a native of Wales. He studied European history at Oxford (MA) and theology at the Free Faculty of Theology at Vaux-sur-Seine, near Paris, under Henri Blocher. He has been involved in student ministry with IFES for over 40 years, serving variously as European Regional Secretary, International General Secretary and currently heads up FEUER (Fellowship of Evangelists in the Universities of Europe) a network formed by a joint effort of UCCF, the British student movement and IFES, the international evangelical student body - which has as its aspiration the renewal of public communication of the gospel in the universities of Europe. He recently served as the International Director for the Lausanne Movement for World Evangelization.