We are excited to announce a series of special events, Live from Europe! We invite you to attend these gatherings to learn more about how God is at work across Europe and beyond. Every meeting will spotlight a key Evangelical leader in a one-on-one interview.
Prior Live from Europe Events
In September 2013, Malcolm Riley and his wife moved to London and planted a church: Trinity Church Central London. Like all evangelical churches, TCCL is dedicated to bringing sinners to Christ and to growing disciples in ways that fit its unique context. The Rileys are striving to build a fellowship that reflects the richly diverse surrounding community, that cares for the needy in meaningful ways, and that influences the vibrant, historic culture of one of the world's greatest cities. Particularly important to TCCL is embracing the skeptic. Whether you're doubting your faith or have objections to or questions about Christianity, the Rileys want TCCL to be a welcoming place in the heart of the city that seriously explores the heart of the Gospel.
Tony Myrick will be interviewing Malcolm about his personal faith and his ministry with TCCL, the greatest needs and challenges for the church and Christian leaders in the United Kingdom, and the impact the European Leadership Forum has had on Malcolm and his work. Come listen to Tony and Malcolm's conversation, ask questions, and learn more about how you can invest in the UK's Christian leaders!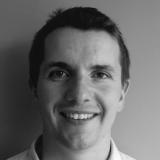 Malcolm Riley has had the privilege of following Jesus Christ since 1997. After studying for a BA in biology at Nottingham University, he helped run evangelistic holidays for school children. He then joined the staff at a city center church as the student outreach worker for three years and then trained for vocational ministry at Wycliffe Hall. Malcolm and his wife moved to London to plant the Trinity Church Central London in September 2013.
In 2007, Peter J. Williams became the principal and CEO of Tyndale House in Cambridge. Tyndale House is an international center for research that specialises in the languages, history, and cultural context of the Bible. They bring together outstanding Christian researchers from around the world with the aim of promoting Bible understanding in the Church and beyond. Join Peter to hear about the work Tyndale House does to ensure that the best possible information about the Bible is available to the widest possible number of people.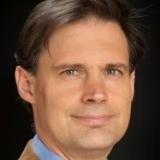 Peter J. Williams is the Principal and CEO of Tyndale House, Cambridge. He was educated at Cambridge University, where he received his MA, MPhil, and PhD in the study of ancient languages related to the Bible. After his PhD, he was on staff in the Faculty of Divinity, Cambridge University (1997–1998), and thereafter taught Hebrew and Old Testament at Cambridge University as Affiliated Lecturer in Hebrew and Aramaic and as Research Fellow in Old Testament at Tyndale House, Cambridge (1998–2003). From 2003 to 2007 he was on the faculty of the University of Aberdeen, Scotland, where he became a Senior Lecturer in New Testament and Deputy Head of the School of Divinity, History, and Philosophy. Since 2007 he has been leading Tyndale House, and he is also an Affiliated Lecturer in the Faculty of Divinity in the University of Cambridge. He is a member of the Translation Oversight Committee of the English Standard Version of the Bible. He assisted Dr. Dirk Jongkind in Tyndale House's production of a major edition of the Greek New Testament (2017) and has written Can We Trust the Gospels (Crossway, 2018), which has now been translated into 7 languages.
Nana Yaw Offei Awuku serves as Global Associate Director (Generations) with The Lausanne Movement and leads the Lausanne Younger Leaders Generation initiative (YLGen) in this capacity. In October 2021 he led the first Ghana Issachar Forum, which included three Year-Round Mentoring Networks co-led by ELF speakers with Ghana Leaders. Nana believes the vision and strategy for training and mentoring leaders, which he experienced and caught at ELF, are foundational to the Ghana Issachar Forum and to raising up new ministry leaders in Ghana and in the global church.
Join Nana to hear about his work with Lausanne and the Ghana Issachar Forum. Tony Myrick will be interviewing Nana about his personal faith, his leadership, the greatest needs and challenges for ministry leaders in Ghana, and the impact that partnership with the European Leadership Forum has had on his ministry.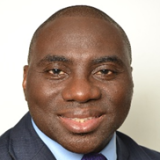 Nana Yaw Offei Awuku serves as Global Associate Director (Generations) with The Lausanne Movement. In this role he leads the Lausanne Younger Leaders Generation initiative (YLGen). He was previously the Lausanne Regional Director for English, Portuguese, and Spanish-speaking Africa (EPSA) from June 2011 to September 2016. Nana was on staff with Scripture Union Ghana for 20 years – he was a member of the Senior Management Team as the Director for Field Ministries until December 2017. Trained professionally as a chemical engineer and organization development consultant, Nana's ministry passion is to disciple missional leaders to serve God's Kingdom and Glory. He is studying World Missions and Evangelism at Gordon-Conwell Theological Seminary, Boston. Nana is married to Beth, and they live with their three children, Christy, Eben, and Laura, in Ghana.